Shoulder Surgeries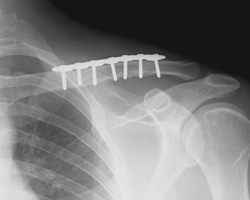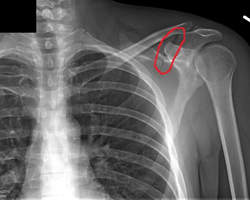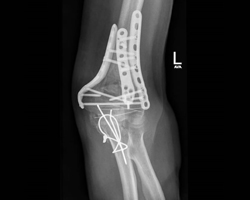 Below are the most common surgeries performed by our shoulder section:
Shoulder
Arthroscopic Rotator Cuff Repairs
Open Rotator Cuff Repairs
Arthroscopic Acromioplasties
Arthroscopic Stabilization for Dislocations
Open Stabilization for Dislocations
Operative Fixation of Clavicle Fractures
Elbow
Tennis Elbow Release
Golfer's Elbow Release
Repair Biceps Tendon Ruptures at Elbow
Operative Fixation of Elbow Fractures
Broken shoulder
The clavicle (collarbone) fracture is one of the most commonly seen broken bones, fracture of the humeral head (the ball) is quite common an older person who falls.
Depending upon the amount of comminution (into how many pieces the humeral head breaks) surgery may or may not be required. Initial treatment usually begins with a sling.
The scapula or shoulder blade is a flat bone and very difficult to break. The mechanism is usually a direct blow. Any scapula fracture needs to be evaluated for related injuries.