Our Facilities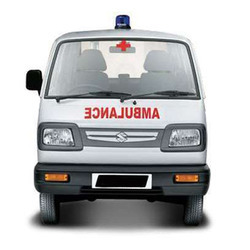 ambulance Service
Agarawal Clinic & Nursing Home offers 24 hours round the clock ambulance services, geared to meet any emergency – surgical or medical. An ambulance that can take care and provide the patient, right from the site of the accident, or illness, advance medical assistance.
The ambulance which is a mobile Critical Care Unit provides the patient, same care as would be available in any well-equipped intensive care unit, during his/her transit to the hospital. Designed along the lines of the modern hi-tech ambulances, it has all the fitments for an emergency unit.
X-Ray / ECG
X-Ray
(Radiography):X-Rays are widely used to reveal the architecture of the bone and other soft tissues and to find out any abnormality in the form of fracture, growth of tumor etc.
ECG
Electrocardiogram which records the electrical voltage in the heart in the form of a continuous strip graph. It is the prime tool in cardiac electrophysiology, and has a prime function in screening and diagnosis of cardiovascular diseases.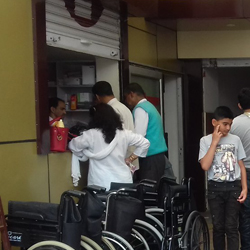 Pharmacy and Physiotheraphy
Pharmacy
We have well defined pharmacy. All prescription is available in our pharmacy. We keep full records to help you avoid unpleasant side effects, allergies and drug interactions. Our pharmacists provide information and counseling on each prescription we fill. We want to be sure you know how and when to take the medication and what side effects can occur.
Physiotheraphy
It has created a niche for itself as a leading health care system that improves health without the use of drugs or surgery. It helps in resorting normal body function and preventing disability arising from disease, trauma or injury.
Laboratory
Offers special laboratory services within hospital and regional health care systems. We collaborate with hospitals to enhance patient care through efficient and effective laboratory operations.