Spine Surgery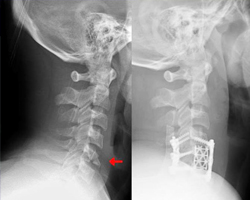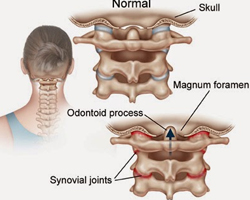 Having back surgery can be a difficult choice. Typically, people consider surgery for back pain only after all other treatments have failed to provide relief. Even then, surgery does not provide significant improvement for everyone. And while the risks of back surgery are generally low, they can be serious in some people.
Learning about back surgery ahead of time and understanding its risks and benefits can help you decide whether it's right for you.
Benefits of Spine Surgery
The primary reason for most back surgeries is to get relief from back pain. And for many people, the result is less pain.
Less pain comes with many additional benefits, including:
Increased activity
Better physical fitness
Improved mood
Less need for pain medicines with fewer drug side effects
Ability to go back to work
Increased productivity at work
But not everyone experiences a reduction in back pain after surgery. Studies show it's difficult for surgeons to accurately predict who will benefit and who won't. For this reason, and because most back pain improves with time, experts recommend trying non-surgical treatments like physical therapy before considering back surgery.
Services and Specialities
Risks of Spine Surgery
The overwhelming majority of people who undergo back surgery have no complications during or after surgery. All surgeries, though, carry some degree of risk. The general risks of any back surgery can include:
Reaction to anesthesia or other drugs
Bleeding
Infection
Blood clots, for instance in the legs or lungs
Heart attack
Stroke
Recurrent disc herniation
Nerve damage, which can result in weakness, paralysis, pain, sexual dysfunction, or loss of bowel or bladder control Some risks might be higher for certain people. And the level of risk may also vary depending on the type of surgery. Part of the surgeon's job is to help you identify your risk from back surgery. Talking with your doctor before a back surgery is the best way to understand your personal risk.
Types of Spine Surgery: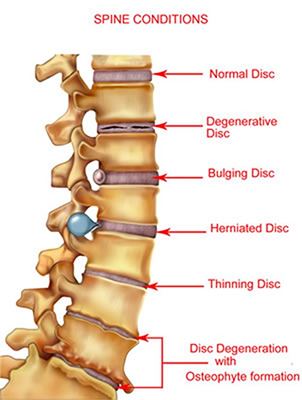 Each type of back surgery comes with its own risks and benefits.
Spinal Fusion.
Spinal fusion is the most common surgery for back pain. In a spinal fusion, a surgeon joins spinal bones, called vertebrae, together. This restricts motion between the bones of the spine. Fusion also limits the stretching of nerves. Reduced spinal motion does not significantly limit activity for most people. One risk unique to spinal fusion surgery is incomplete fusion of the vertebrae. That can require additional surgery. While incomplete fusion is uncommon, smoking does increase the risk. Smoking also increases the risk of infection after back surgery.
Laminectomy.
In a laminectomy, a surgeon removes parts of the bone,bone spurs, or ligaments in the back. This relieves pressure on spinal nerves that may be causing pain or weakness.
A laminectomy, however, can cause the spine to be less stable. If the spinal bones become unstable, a spinal fusion is usually performed. Spinal fusion may also be performed at the same time as laminectomy.
Foraminotomy.
During a foraminotomy, a surgeon cuts away bone at the sides of vertebrae to widen the space where nerve roots exit the spine. The enlarged space may relieve pressure on the nerves, thereby relieving pain.
A foraminotomy can sometimes result in reduced stability of the spine, similar to what happens in a laminectomy. A spinal fusion may be done at the same time. Doing so increases the amount of time needed for recovery but also prevents the spine from becoming unstable. If the spine becomes unstable after a foraminotomy, a spinal fusion can be done to correct the problem. Discectomy. A bulging or "slipped" disc, the cushion that separates vertebrae, may press on a spinal nerve and cause back pain. In a discectomy, the surgeon removes all or part of the disc. A discectomy can be done through a large incision or through a smaller incision using tools from outside the body. A discectomy may be part of a larger surgery that includes laminectomy, foraminotomy, or spinal fusion.
Disc Replacement.
In artificial disc replacement, a surgeon removes a damaged spinal disc and inserts an artificial disc between the vertebrae. Disc replacement permits continued motion of the spine. It is gaining popularity as an alternative to spinal fusion.
Recovery time for a disc replacement may be shorter than for a spinal fusion in many people. As with any foreign object placed inside the body, there is a small risk of the device dislodging or failing.
Interlaminar Implant.
Another alternative to spinal fusion is the implant of a U-shaped device. The device is placed between two back bones in the lower back and helps maintain the space between. The procedure can be done at the same time as a laminectomy and surgical relief of pressure on the spinal nerves. Unlike spinal fusion, the implant provides stability without completely restricting motion. It does limit backward bending in the region where it's placed, which helps to ease symptoms of spinal stenosis.